Starry Stonewort:

Starry Stonewort is an aggressive macroalgae native to Eurasia. Macroalgae is a collective term used for seaweeds … and like seaweed on the coast, starry stonewort is likely to wash up on your shoreline.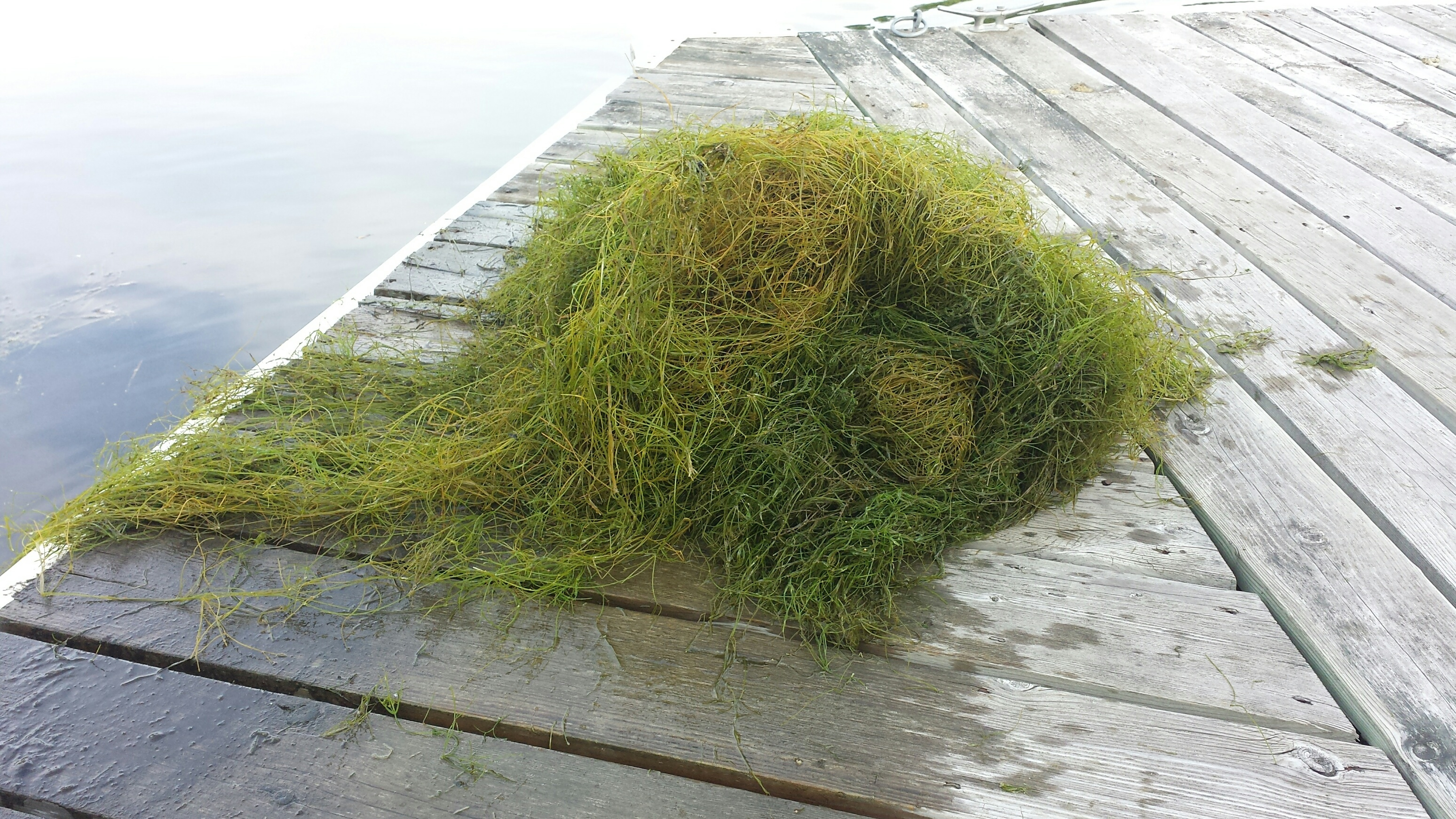 This grass-like algae spreads rapidly and forms dense, impenetrable stands. It's named for the six-pointed, star-shaped white "bulbi" (a small seed-like structure) that are produced and deposited into the mud to allow starry stonewort to survive the winter. It develops branching stems up to two metres in length, in water depths of two to 10 metres.
Starry stonewort can outcompete other aquatic plants, harming habitat for fish and wildlife by reducing cover and food sources. Its dense mats can also impact boating, swimming, and other recreational activities in the lake.


Zebra Mussels:

Zebra Mussels (Dreissena polymorpha) are small freshwater mussels which are approximately an inch long, and are native to the streams and lakes within the Black Sea region of Eastern Europe and Western Asia. The Zebra Mussel gets its name from the dark, striped pattern on their shells. Usually the shell is a light colour (tan or beige) with darker zig-zag stripes. The average life span for an individual mussel is approximately four to five years.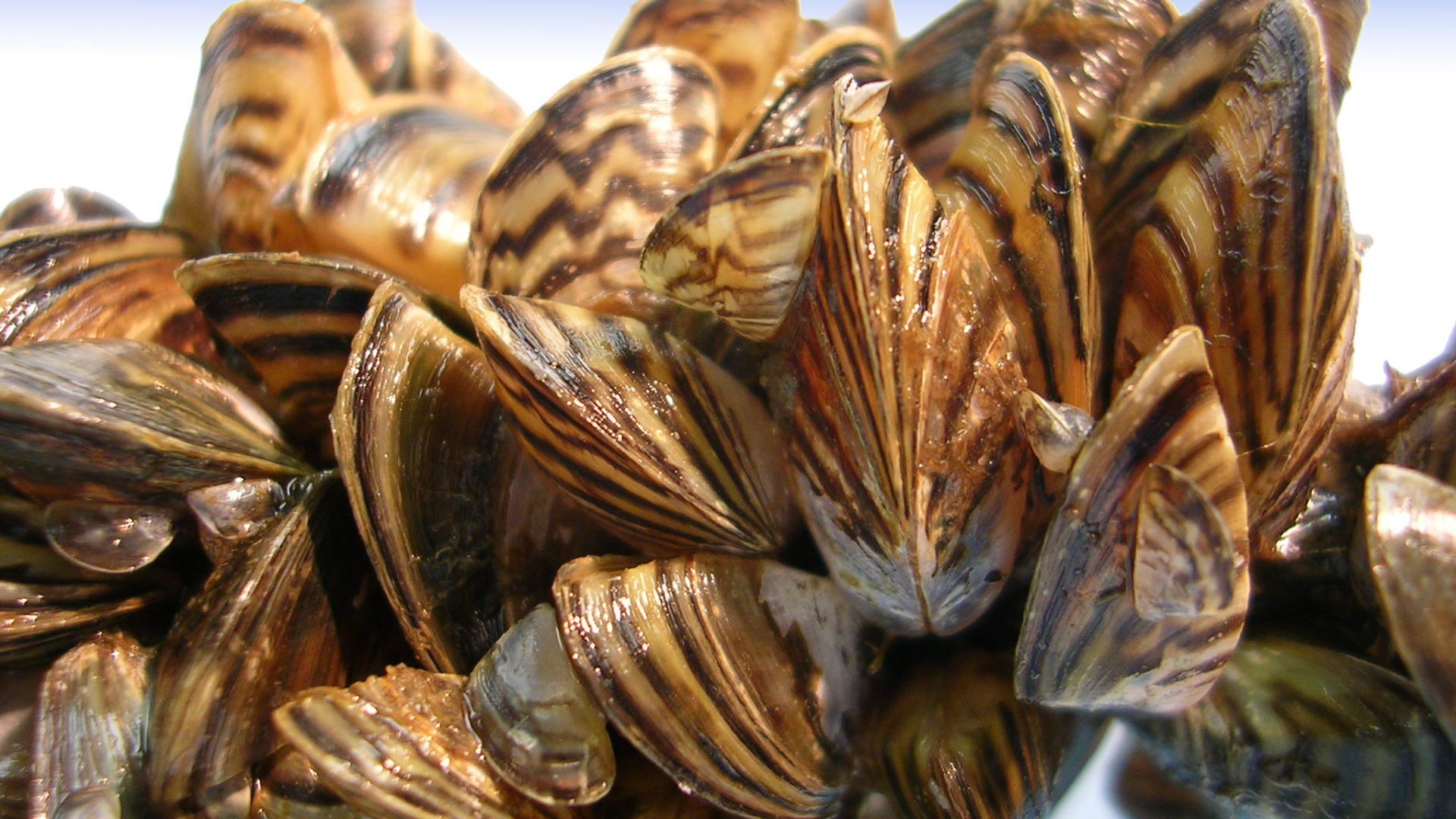 Zebra Mussels are believed to have hitch-hiked from Europe to North America in ballast water from transoceanic ships. They were first observed in Ontario in 1988 and have spread throughout the Great Lakes, Lake St. Clair and the Mississippi River watershed. The range expansion of Zebra Mussels continues to grow with additional observations in Lake Simcoe, Thames River and now Sixteen Mile Creek.
Zebra Mussels were first seen in Kelso Reservoir in the fall of 2013 when a small number of mussels were seen attached to a boat. They have spread throughout the reservoir along rocky shorelines and natural debris (logs, tree stumps) within the reservoir and also attached themselves to infrastructure below water including boardwalk piers, safety buoys and walls adjacent to Kelso Dam.
They disperse downstream on water currents during their free-floating larval stage. They are only able to disperse into upstream areas, like Kelso Reservoir, through human activity. Like other new infestations of Zebra Mussels, it is believed they were introduced to the Kelso Reservoir as attached mussels or veligers (larvae) to an infested recreational boat or were dumped into the reservoir from a live well or bait bucket.